Home Inspector Pinellas Park Florida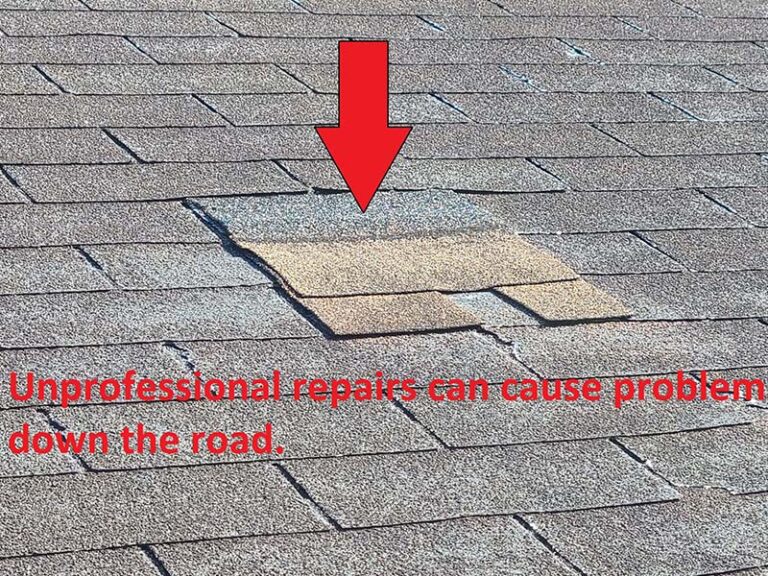 Above Image – Home Inspection Service, Pinellas Park FL
Home Inspection Service Pinellas Park
Unprofessional Roof Repair
Pinellas Park is a city in central Pinellas County, Florida, with a population of 53,093 as of 2020. It was founded by Philadelphia publisher F. A. Davis, who bought 12,800 acres of land in 1911 and promoted it as a place for northern transplants and vacationers. The city is known for its equestrian facilities and events, as well as its annual community festivals.
The city is located in the middle of the Tampa Bay area, which has over two million people and is prone to hurricanes and other strong windstorms . To protect their homes from wind damage, many homeowners in Pinellas Park opt for a wind mitigation inspection, which evaluates how well the roof, windows, doors, and other features can withstand severe winds . A successful wind mitigation inspection can result in discounts on homeowners insurance premiums.
Another type of inspection that homeowners in Pinellas Park may need is a 4 point inspection, which assesses the condition of the HVAC, electrical, plumbing, and roofing systems . A 4 point inspection is often required by insurance carriers to determine the risk of insuring an older home. A 4 point inspection covers more areas of the home than a wind mitigation inspection, which only focuses on the roof .
One of the most important aspects of both inspections is the roof, which is the first line of defense against wind and water damage. A roof that is well-maintained, properly installed, and has a secondary water-resistant layer can reduce the chances of leaks and structural damage during a storm . A roof that has a hip shape and is made of metal can also offer more resistance to wind than a gable roof or a shingle roof .
However, not all roofs in Pinellas Park are up to code or have adequate wind-resistant features. Some homeowners may have hired unprofessional contractors or done DIY repairs that compromised the integrity of their roofs. Unprofessional roof repairs can include using improper materials, techniques, or tools; leaving gaps or cracks; or failing to secure or seal the roof components. These repairs can lead to more problems and expenses in the long run.
Therefore, it is advisable for homeowners in Pinellas Park to hire a qualified and licensed home inspector to perform a wind mitigation inspection and/or a 4 point inspection on their roofs and other parts of their homes. A home inspector can identify any issues or defects that may affect the safety and performance of the home during a windstorm. A home inspector can also provide recommendations and referrals for professional roof repairs or replacements if needed.
Book a home inspection today and get peace of mind about your home's condition and value.
If you are looking for a Home Inspection Service in Pinellas Park FL, call us we are open 7 days a week for full home inspections, 4 point Inspections & Wind Mitigation. 727-914-9650. Same Day Reports. You can always book on line at https://www.jblhomeinspections.com/book-a-home-inspection/ .
A complete home inspections is the most comprehensive inspection you can have.
A 4-point inspection covers four main components such as: Roof, Electrical Systems, HVAC, and Plumbing.
A wind mitigation inspection is the inspection of a home's structural componentsto protect from high winds and flying debris.
A pre or reinspection is an inspections to give you confidence before you sell or buy a home.
Fill out our form or call us for a home inspection!