Home Inspector Pinellas Park Florida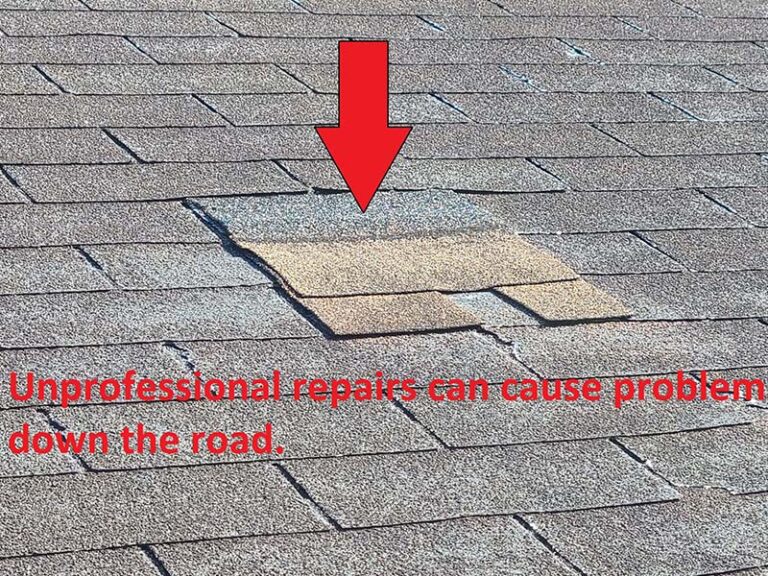 Above Image – Home Inspection Service, Pinellas Park FL
Home Inspection Service Pinellas Park
Unprofessional Roof Repair
Pinellas Park suburb of St. Petersburg FL. Population about 53,000 people it is in the county of Pinellas. Dense area with lots of parks, restaurants, and bars. lots of older homes in Pinellas Park also a lot of activity to do and there. A good source for information on Pinellas Park is the chamber of commerce, here is a quick link for easy access https://www.pinellasparkchamber.com/
One of the things we find a lot of when we are doing home inspections is unprofessional repairs. Lots of the repairs done by the homeowner does more damage than good. Always recommend having a professional do the repair, if you do the repair, it may save a few dollars up front, but in the end you could end up spending a lot more money because they would have to undo the unprofessional repair and then do it the correct way. It is understanding that sometimes money could be an issue but never hurts to get an estimate before attempting a repair you have never done before.
If you are looking for a Home Inspection Service in Pinellas Park FL, call us we are open 7 days a week for full home inspections, 4 point Inspections & Wind Mitigation. 727-914-9650. Same Day Reports. You can always book on line at https://www.jblhomeinspections.com/book-a-home-inspection/ .
A complete home inspections is the most comprehensive inspection you can have.
A 4-point inspection covers four main components such as: Roof, Electrical Systems, HVAC, and Plumbing.
A wind mitigation inspection is the inspection of a home's structural componentsto protect from high winds and flying debris.
A pre or reinspection is an inspections to give you confidence before you sell or buy a home.
Fill out our form or call us for a home inspection!